Page 36 - Reams/Hibbits/Arkley Genealogy
John O Arkley "Grandpa Jack"
On the first of January, 1899, John O. Arkley left the home town of Lompoc where he had lived since 1876 and took a position under the newly elected Sheriff, Nat Stewart, at $60 a month. He had charge of the "chain gang" at the courthouse and kept them busy cutting stone for curbings, laying out and planting the block of grounds. He also served papers and any other work the sheriff required. On February 14, he married and for eleven years lived in Santa Barbara. Three children were born there. He and his wife united with the Presbyterian Church. The only other organizations in Santa Barbara to which he belonged was the Native Sons of the Golden West.
In 1910, he severed his connection with the Sheriff's office and went to the New Oil fields in Kern Co. - called the North Medway field. He was superintendent of the Bear Creek Oil Co. and lived there till July, 1912 when the company sold out to General Petroleum Co.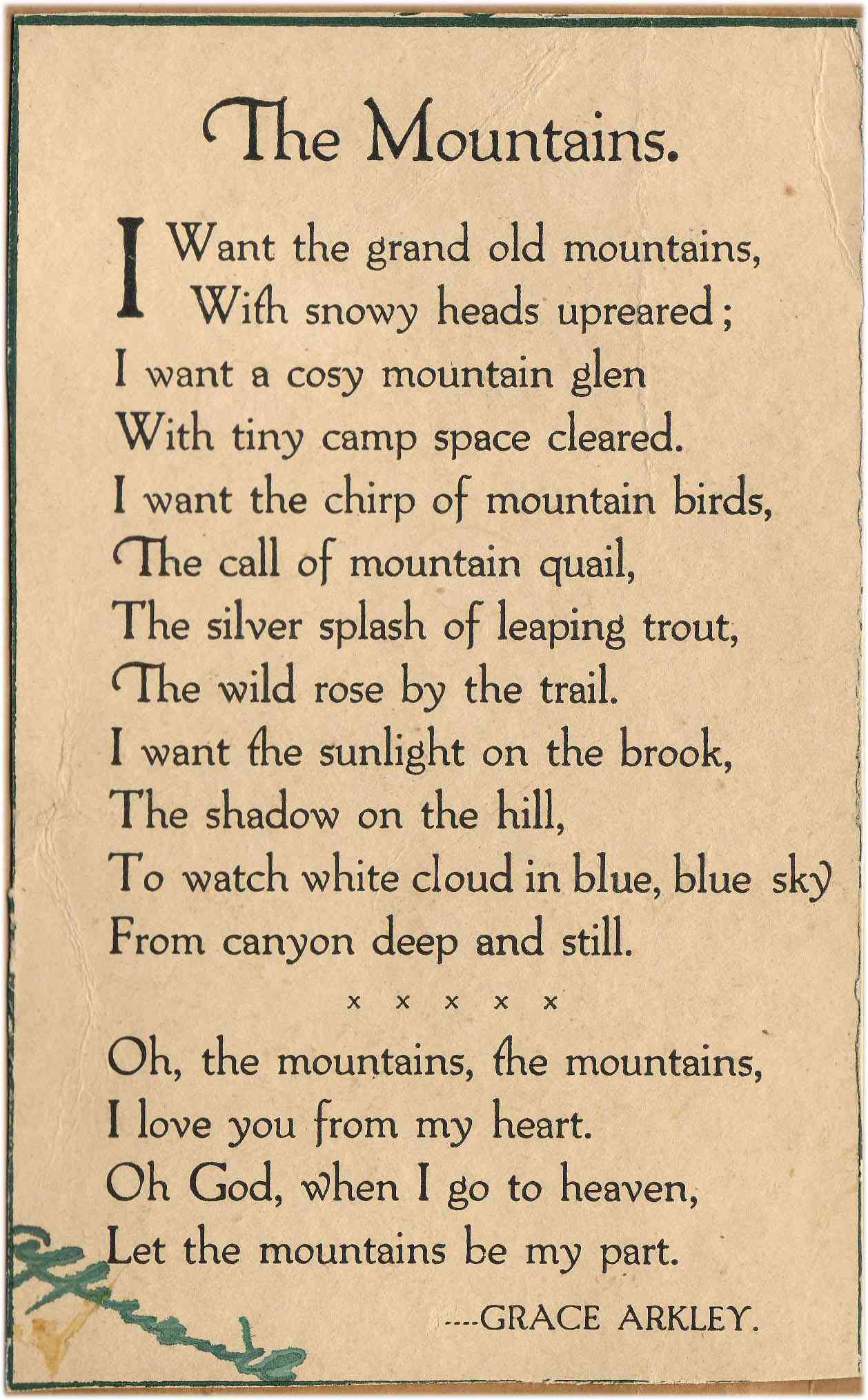 Two delightful months were spent camping in Gen. Grant's Park in the mountains, and in Sept. went to Garden Grove in Orange Co. where 40 acres of land had been purchased the preceding year. This was planted with Valencia Oranges, a good house was built and 26 years were spent in a fruitful, satisfying way. Two more children were born there and the Arkleys were solid respected citizens.
John Arkley was for years a member of the official board of the Methodist Episcopal Church of Garden Grove and active in all the work of the church. He was a charter member of the Lions Club and the first Chairman of the Garden Grove Center of the Farm Bureau always serving on membership drives and in any capacity he was able, until he lost his hearing and was unable to fill such offices.
In 1938, the orange grove and home in Garden Grove were sold and a 12 acre place was taken in part payment, three miles N.E. of Orange in Villa Park. This place was greatly improved and sold in 1947 when we moved back to Garden Grove near Hilda and Wayne Reafsnyder.
In June, 1950 while returning from a visit in Lompoc, and while crossing the heavily travelled Coast Highway near Santa Monica, John was struck by a truck and badly injured. He was taken to the Santa Monica Hospital where he passed away five hours later, a good man called home to his heavenly Father whom he loved and served for more than 60 years.