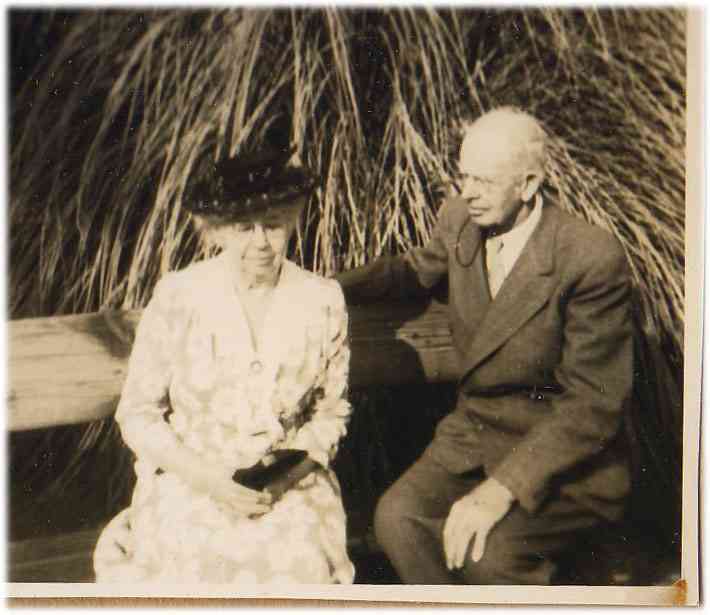 Grace and Jack Arkley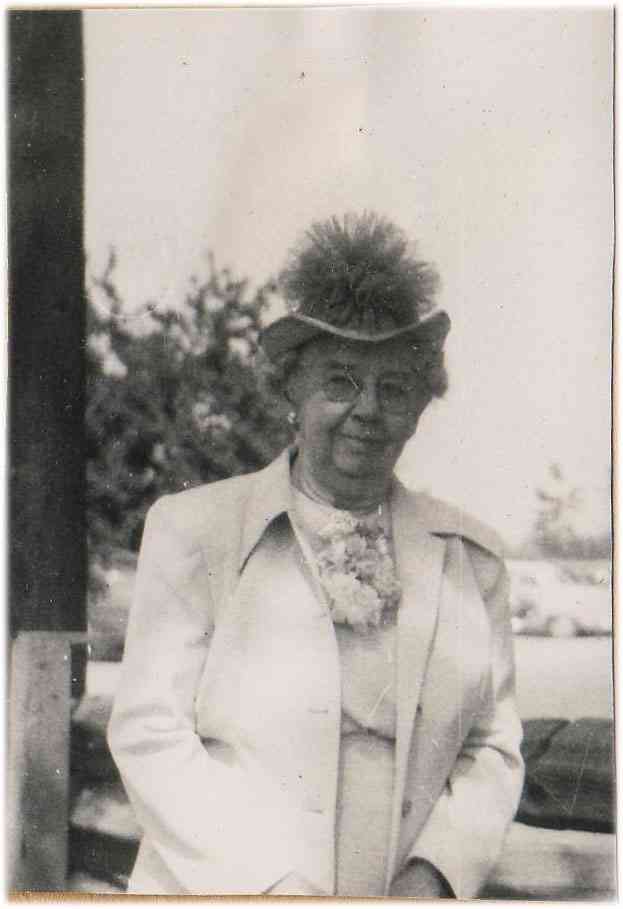 Grace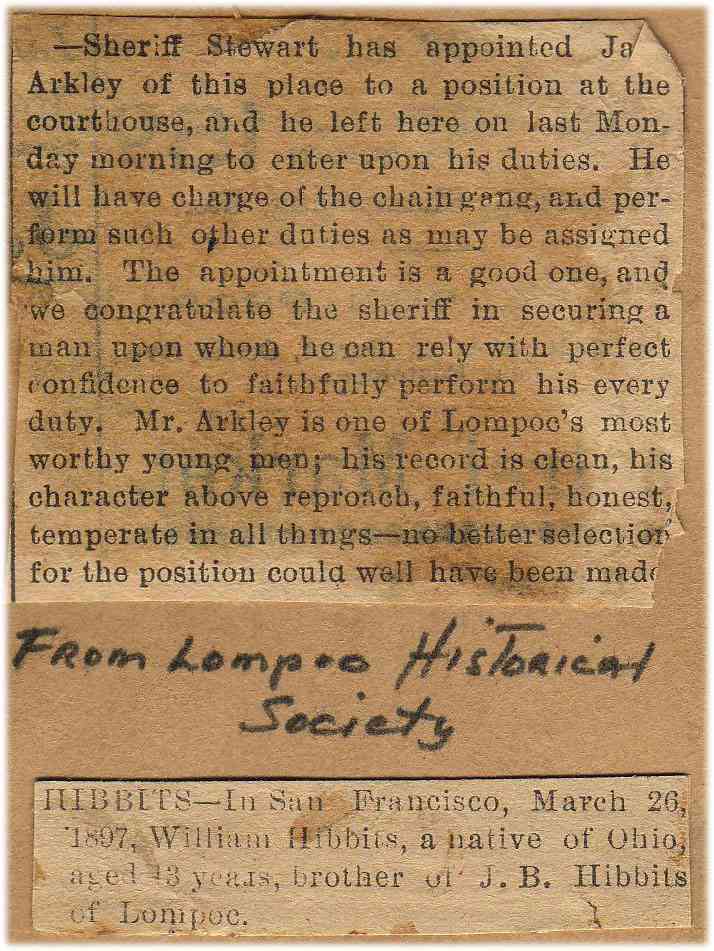 Out of sequence
Sheriff Stewart has appointed Jack Arkley of this place to a position at the courthouse, and he lefte her last Monday morning to enter upon his duties. He will have charge of the chain gang, and perform such other duties as may be assigned to him. The appointment is a goodone, and we congratulate the sheriff in securing a man upon whom he can rely with perfect confidence to faithfully perform his every duty. Mr. Arkley is one of Lompoc's most worth young men; his record is clean, his character above reproach, faithful, honest, temperate in all things -- no beter selection for the position could well have been made.
From Lompoc Historical Society
Hibbits -- In Sanfrancisco, March 26, 1897, William Hibbits, a native of Ohio, aged 43 years, brother of J.B. Hibits of Lompoc.